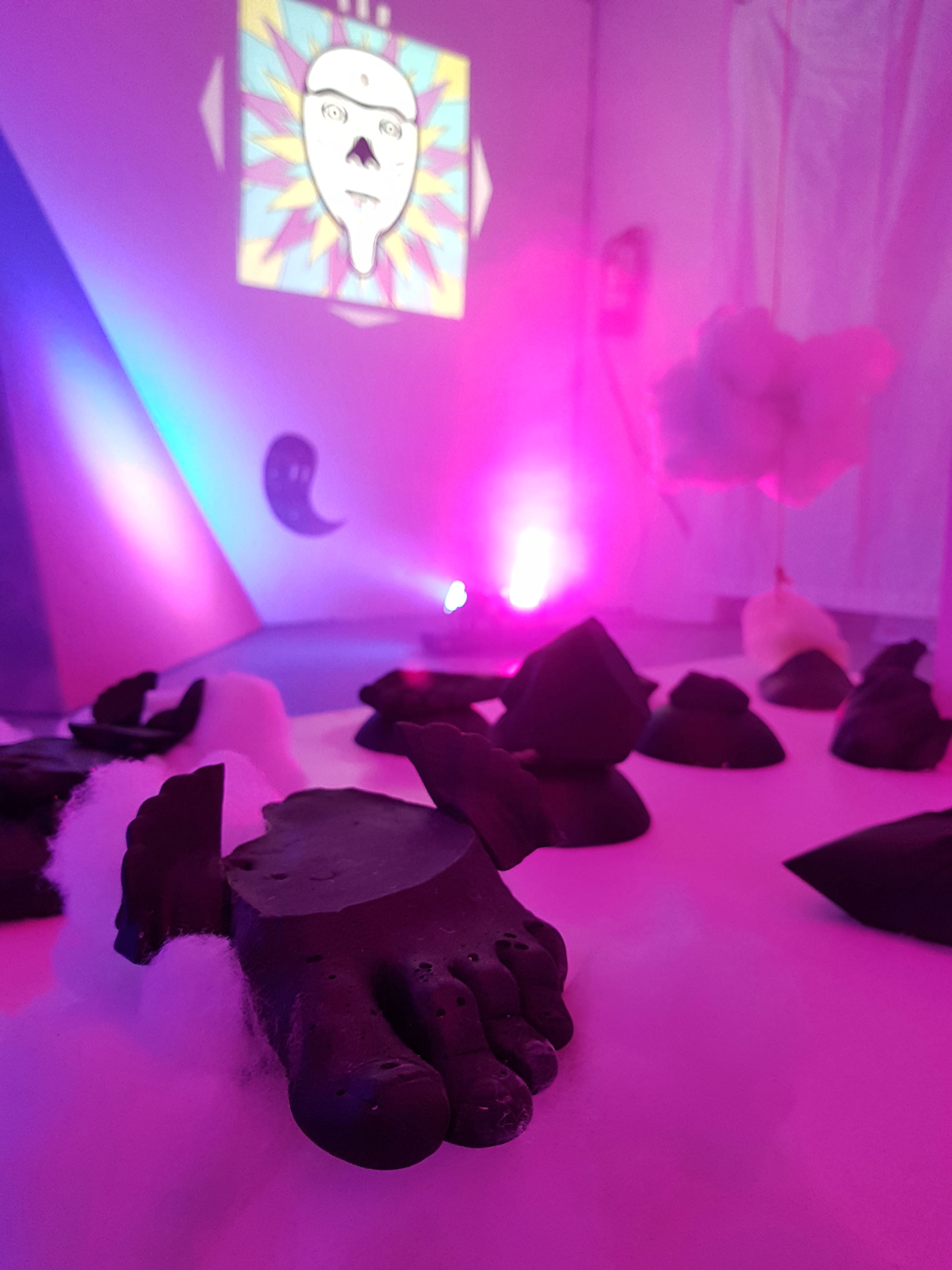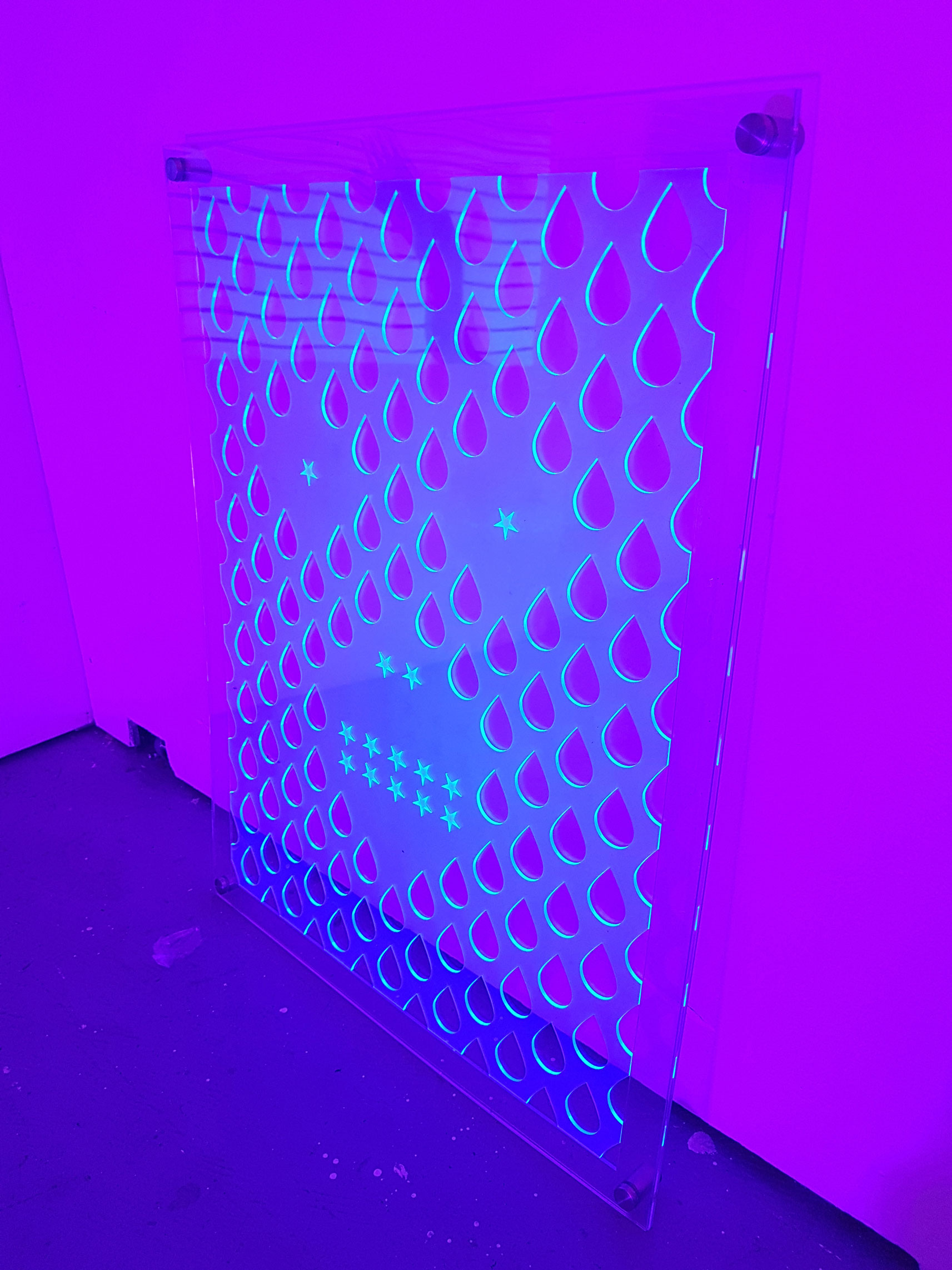 concept
While spatial and financial opportunities arise for racialized artists, it is given with the expectation to justify work through the lens of racial identity and experiences. By reclaiming an institutionalized opportunity, VISION carved the necessary space for the nuanced expression of 4 Toronto based black artists–to ensure the recognition of black artists extends beyond the boundaries of oppressive narratives and the oft burdensome role of educating.
For this exhibition each artist explored their personal dream worlds as a source of unique visual language and addressed their restrictions with dream inspired solutions. As a result, the installation blends possible with the impossible, and pays little attention to the physical laws of the waking life–serving as a reminder of our ability to create unique cultural landscapes when shared dreams manifest into places of belonging.
The artists
Charmaine Lurch + James Hewitt + Curtia Wright + DREEEM
Before the exhibition, the artists sat to talk about their path to art, the standards they hold themselves to, and the worlds they build.
Charmaine Lurch and DREEEM video TBA. These interviews were filmed and edited by videographer Ceecee Lu.
Exhibition promotion material
VISION's marketing campaign to promote and generate discussion before the exhibition included print, digital, and video collateral. Postcards, posters, and silk screen fabric patches that were distributed in the local area and sold on site. Whilst the digital front included a social media takeover on The White House's Instagram page to introduce the participating artists and share audience engaging content.
About inspace
VISION is part of "INSPACE", a curatorial series focused on the experiences of disenfranchised peoples within social, political and physical spaces. In Space was organized by The White House, conceived of by Sandra J. Manilla and co-produced by Nathaniel Addison, Stephanie Avery, Leone McComas, and the ever helpful Chris Leithead.